Hello, I'm Dean.
I'm glad you're here.

I'm a wedding and fine art photographer, and hopeless romantic, based near Joshua Tree, California, shooting unforgettable couples all over Southern California, from right outside my door, to Palm Springs, Temecula, Los Angeles, and everywhere in between, and beyond. I can also be found in New York City, Maine, and all along the New England coast.

Each celebration is a sacred, once in a lifetime, celebration of love.
I care about each couple that I work with. I want to deliver you photos that you'll L-O-V-E (I sooo love hearing that, when I deliver a gallery). But, I'm not there just to take your pictures. I'll be there to guide, and help you through the entire process, from our first conversation. I know that the process can be overwhelming, and I'll be there to help make it less so.
I don't want miss a thing.
I go above and beyond to learn very detail, and anticipate every moment. I want you to remember every detail like Grandma's flowers, your sister's surprise visit, or that special gift your soon to be Father-in-law gives you. I want to see the nervous excited expression on your face as your mother helps with your veil, or put on your bow tie. I want to capture that moment you first see each other, put a ring on each other's fingers, and kiss. I want to celebrate each dance, each toast, and that first slice of cake.
I'm passionate about my work.
I would love to photograph your wedding.
Your story is unlike anyone else's.
Your wedding photographer should be, too
My style is mix of photojournalist for the ceremony, to capture each moment as it unfolds. I use a traditional style for the family formals, and ever evolving creativity for your bridal portraits, to produce images that are beautiful, timeless, and artistic. I love to mix in a little black and white, too. While I primarily shoot digital, I love it when I have an excuse to break out my film camera. I love chasing the light, but I'm not afraid to break out the flash to make everything look just perfect.
Wedding
Make the most of this unforgettable day.
Micro Weddings / Elopements
Intimate and sacred.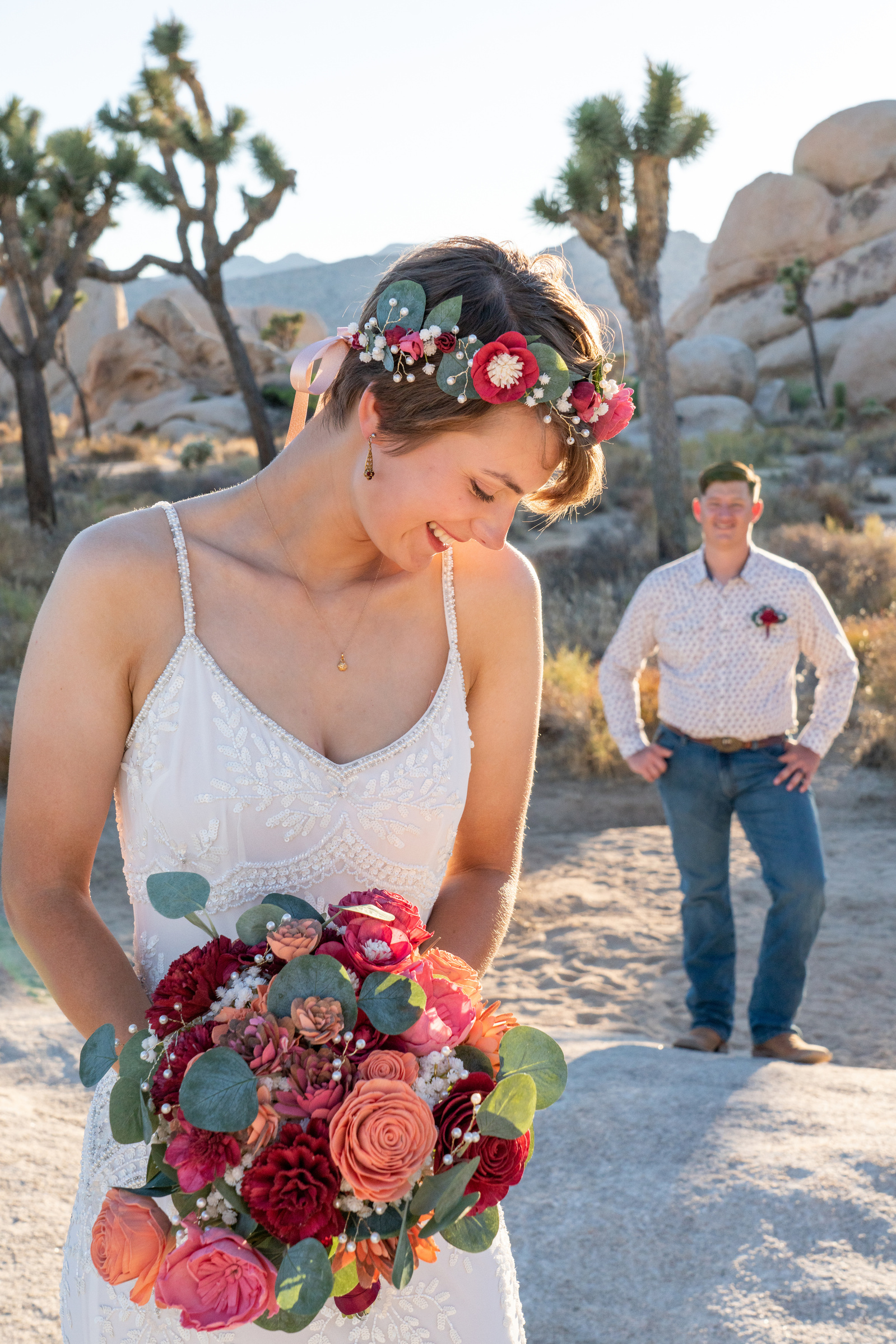 Engagement
Two people embarking on a lifetime of love.