Zach and Jinjoo rented a house on a hill, surrounded by vineyards. It was large enough to accommodate themselves and the other 11 guests for their late-November microwedding.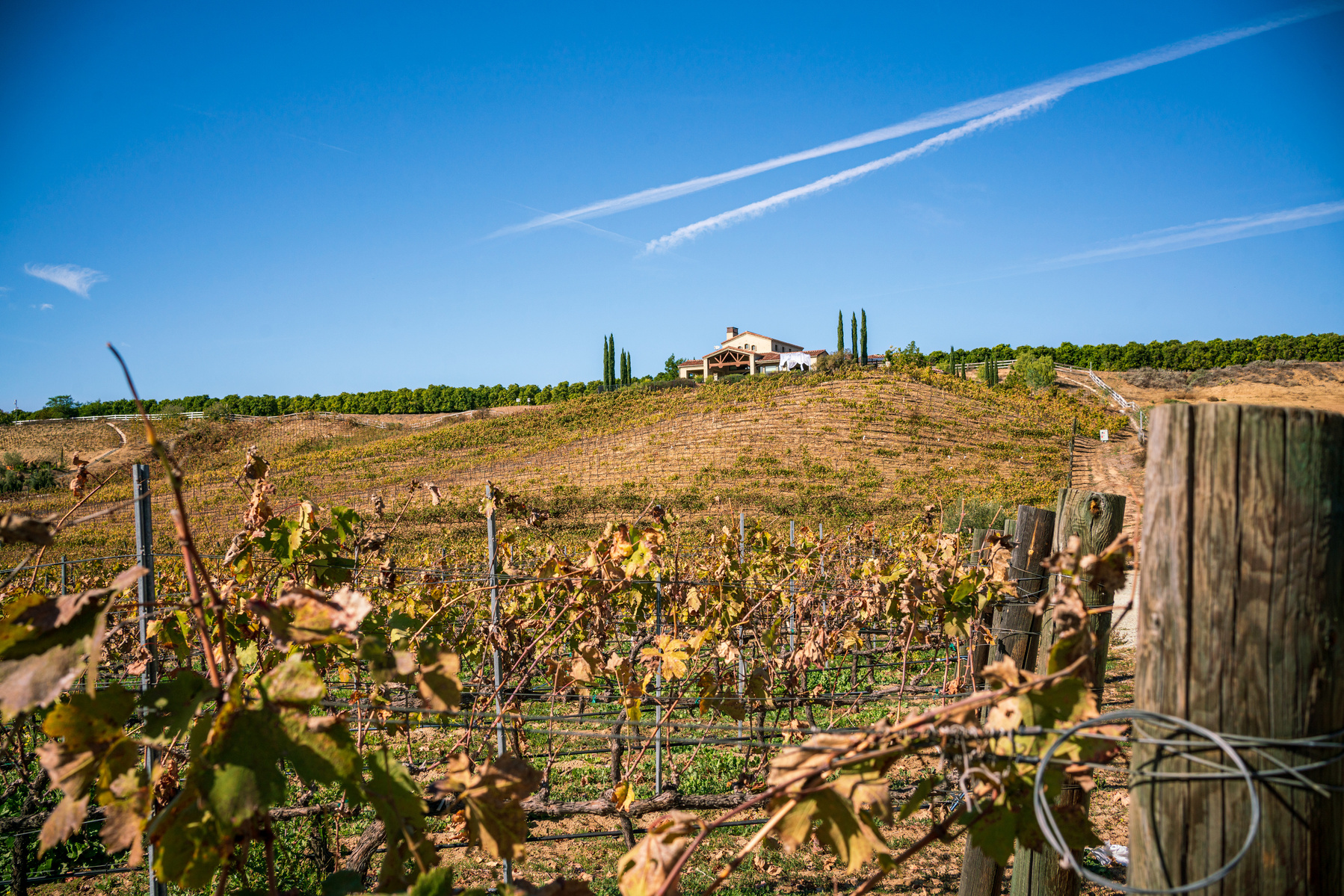 When I arrived, Jinjoo and her mother were getting their hair and make up done.
While they got ready, I explored the details, including the wedding ducks.
https://en.wikipedia.org/wiki/Wedding_ducks

Korean wedding ducks. For Koreans, Mandarin ducks represent peace, fidelity, and plentiful offspring. They mate for life. Female ducks are red, the males blue.
I also visited with Zach as his mother, Roberta, helped him with the final touches.
Once both Zach and Jinjoo were ready, it was portrait time. As we were in wine country, photos, both grand, and more intimate, among the vines, were a must.
I had a vision of Jinjoo, in the garden, with smatterings of red flowers, surrounding her.
Jinjoo and Zach wanted photos by the ornate doors, as well as near the pool, and cypress trees.
As everyone was ready, and it wasn't quite time for the ceremony, and the light was nice, we did the family formals, with the landscape in the background. Her family, his family, and their friends.
Then it was showtime. Zach's vows were in both English and Korean.
Hold on! Don't forget the details!
I always get a photo of the hands with the rings.
A simple but delicious cake.
Cards and gifts were given, including a very thoughtful one from Roberta to her son.
Toasts were made, including one from Zach's sister, Betsy.
And there was karaoke! I didn't want to leave. I hadn't karaoke'd in so long. But before I belted out my greatest hits, I packed up my gear, and left them to their celebration.
Such a great day.
Such a fun group.
Such wonderful memories. ❤️